Saturday afternoon in Zurich
I love my neighbourhood. And sometimes it's hard to leave it, because there's already so much to do / see. While being in Greece I read of that new coffee shop which just opened. So I was actually not that sad to return back home, since you know - I go crazy for speciality coffee. The guys from Stoll Kaffee (a local coffee roasting company) finally opened their own shop. One of the owners (he's a chef) kindly explained me their brunch (Saturday only > careful, closed on Sundays) menu. And it did sound mouthwatering. The menu seems to be a little different every weekend.

COFFEE Zürich, Grüngasse 4, 8004 Zürich

The shop by the way reminds me of my favourite places I used to have coffee in Los Angeles. The interior is pretty minimalistic and I love that they got plenty of magazines to read. It's located directly next to VIU eyewear. So I finally tried on some new glasses and I got to take them back home to try on again. (it got delivered by mail - and you can order four pair of glasses at a time).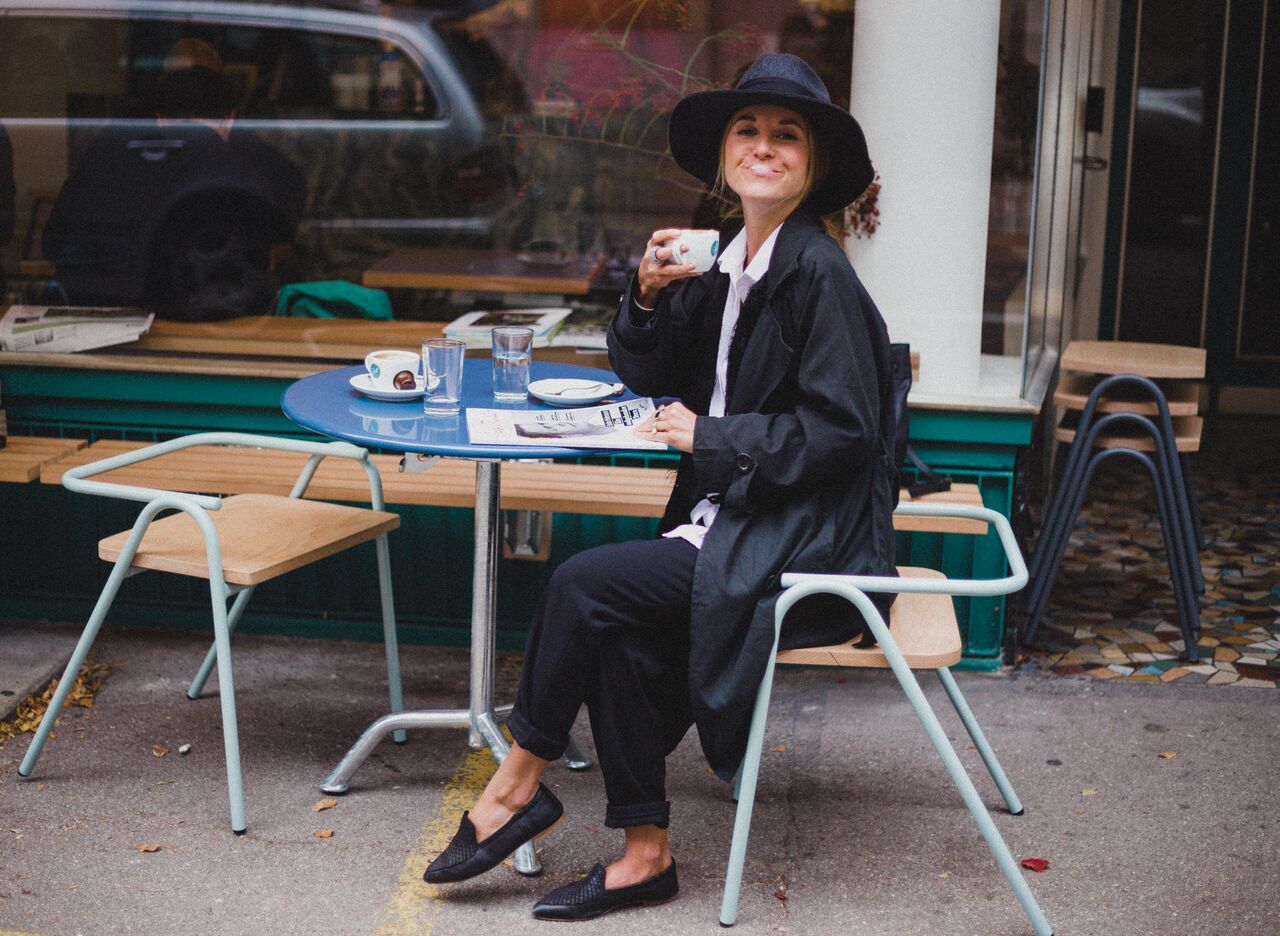 After having coffee I went to Welschland to get some Swiss cheese. On the way back I had a look into one of my favourite vintage stores in Zurich: Lux Plus Vintage & New. Where you can find fashion from all around the world "hand picked" by the owner.
I'm by the way getting around on a Wheelie City Bike. And you can do so to! :)
Get a discount (CHF 100.-) on your bike purchase.
All you gotta do is to enter the code: minzipie
thanks to my photographer and friend: Rachel W. (Photography Berger)