New York City with my love, just the two of us!
NEW YORK CITY. The city where we spent part time of our honeymoon (almost five years ago). Since then we enjoy coming back to this marvellous city mostly every year.
It's never dull and always inspiring.
So this April, we took some days off (6 nights) from being parents and spent much needed time, just the two of us, in the big apple.
I booked an airbnb in Brooklyn (Bedford-Stuyvesant). How we spent those days?
We slept, a lot. But during the daytime we enjoyed having coffee and meals completely stress free, we went to the MoMA, we had a look at the new Ground Zero station by Calatrava>> absolutely breathtaking, a true masterpiece of art!!! Followed by a stroll over the highline (always a must), I took some personal pilates classes (and they kicked my butt), a little shopping did not harm nobody ;)
& whenever possible I manage our ways to a farmers market and we hung out at parks.

NEW YORK CITY, you have our hearts! Again we got to enjoy incredible and unforgettable days.
Going on a trip with your spouse is the best. It was such a refresher for our marriage!
It's such a vivid city, and surely there are tons of other places to be explored. We will come back, that's certain!

My tip: don't be afraid of the big apple. Walk a lot. Visit different neighbourhoods (not only Manhattan), cross the Brooklyn / Williamsburg Bridge (by foot), simply hang out in parks (people watching is already pretty entertaining), relax and enjoy!

>> we manage our ways through the concrete jungle with the YELP. You can find more of our favourite places right here on my profile: MICHELLE
Gasoline Alley Coffee
Actually on our last stroll through the city we stumbled upon that whole in the wall (literally). Loved the coffee and was a bit saddened that it was the only one I got to enjoy there (for the moment).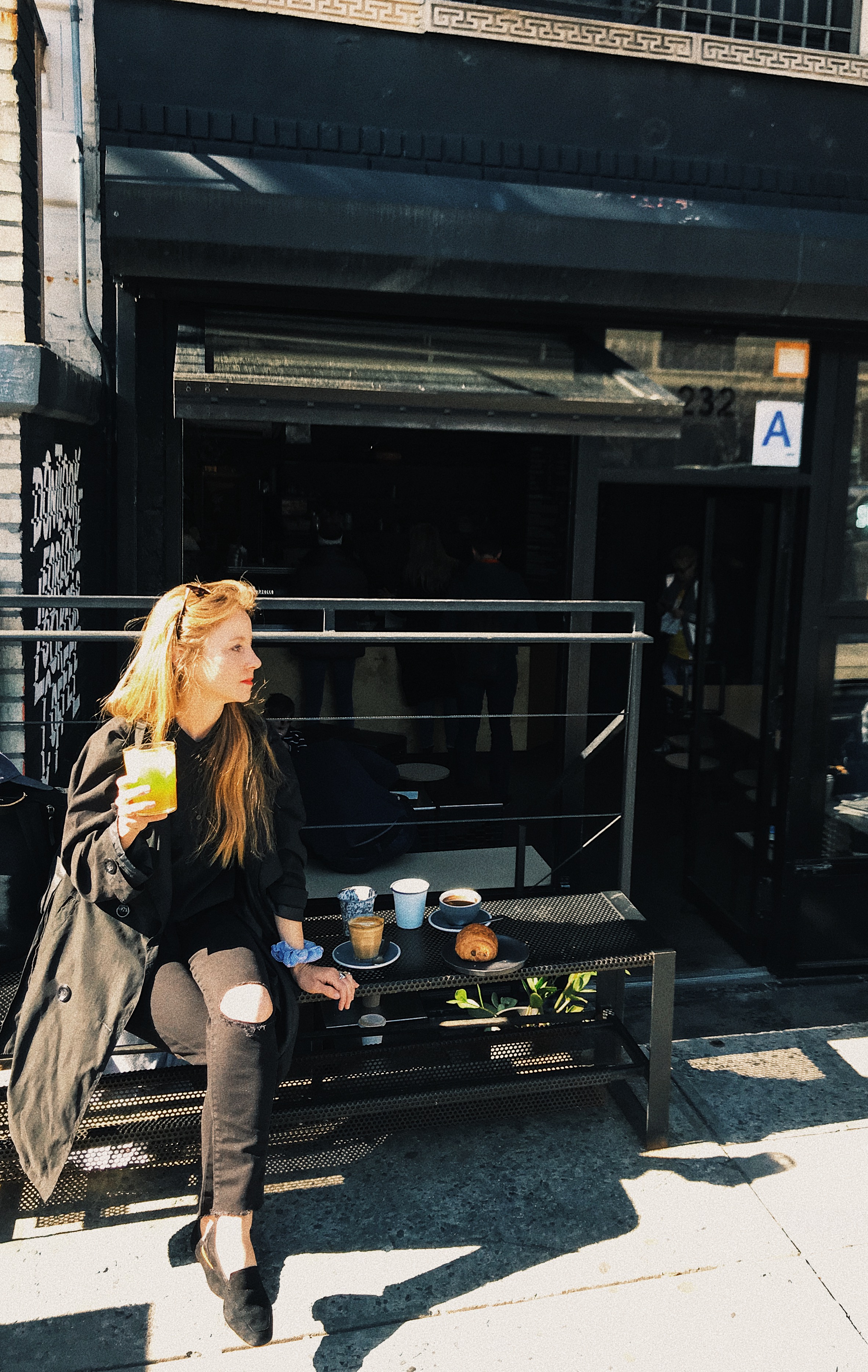 Two Hands
Lovely and very authentic breakfast spot. Especially the granola with turmeric yogurt blew my mind!
De Maria
Seasonal and American! And so so beautiful!

Jack's Wife Freda
A lively all-day bistro executing American-Mediterranean cooking & classic cocktails.

Bluestone Lane
Australian-style coffee & café fare

egg Brooklyn
Simple and delicious breakfast and lunch

Egg Shop
Organic and seasonal egg dishes (breakfast, lunch and dinner)

Cha Cha Matcha
For all the Matcha lovers amongst you!