Hotel CATEDRAL Barcelona
my husband and I went on a little getaway to Barcelona. and I'm still day dreaming of those three days in one of the most beautiful and vivid cities - Barcelona! a little bit of summer in spring!
I can still feel the the sun on my skin. It was the perfect trip!
And we're already missing swims in the rooftop pool, café con leche, fresh strawberries and celebrating life over some tapas.
>> I'll provide you with one of Barcelonas hidden gems for tapas in my next post! (actually I'm not sure whether I should even share it, since it was just too good to be true) ;)

But our trip would not have been that perfect without the place we stayed at. When looking for a convenient and nice hotel I was looking for a smaller "boutique hotel". And that's what I typed into google: "Boutique Hotel Barcelona"
Hotel Barcelona Catedral it was!
Some things I appreciate having in a hotel are: a gym (!) and a swimming pool (mostly for my husband). As well as it should be located centric but not right on the main street. So this place seemed to be just right. All of the above mentioned points were fulfilled (and the pool was even on the rooftop).
And the best thing: it completely did fit into our budget (€ 89/double room & breakfast for an extra charge).

I was so excited when I realised that it looked even better in real than on the pictures I've seen. Our room was super clean, bright and with a super big double bed. I loved it from the beginning. My husband and I then went upstairs to check out the rooftop. JEEZ, that view and the swimming pool - the completion! and even the gym was not missing, and from there I got to enjoy the wonderful view over the rooftops.
The location of the hotel: it's located right behind the Catedral de Barcelona in the Gothic Area. It's only a 7 minutes walk away from Placa Catalunya. There's a bus from the airport right to Placa Catalunya, it's very convenient to reach the hotel. And from the hotel you can basically go and explore the main parts of the city by foot. There are always very talented musicians playing in front of the Cathedral, we loved sitting on a bench and just enjoying the atmosphere.
(accompanied by an ice cream) ;)
>> There are many ice cream places around. a very nice one is located right next to the hotel.
My husband got a cone with three scoops, and yes, he could not finish it since it was just too massive ;) I was a little wiser (for ones- haha) and got myself some kind of popsicle (100% frozen watermelon - which was heaven to me).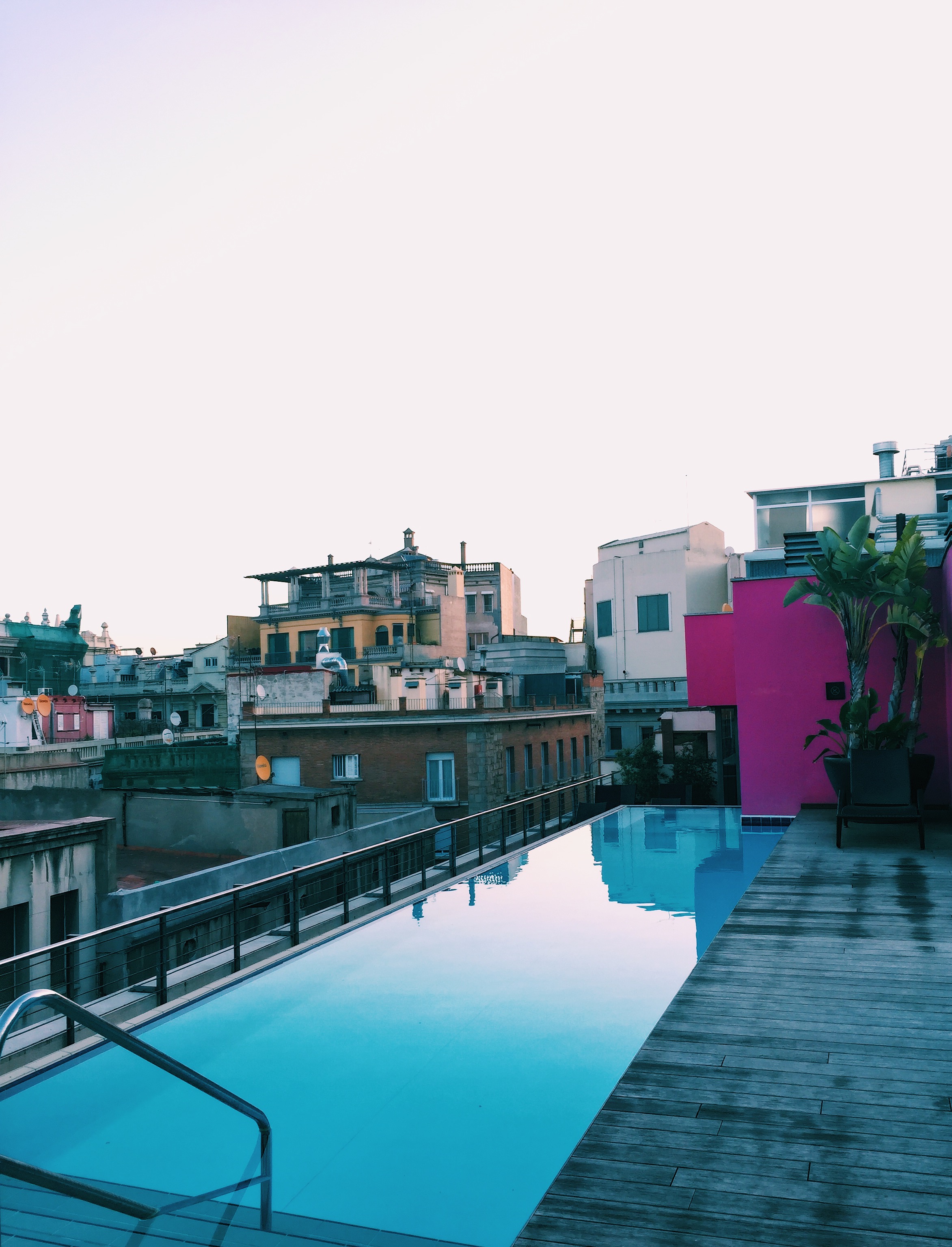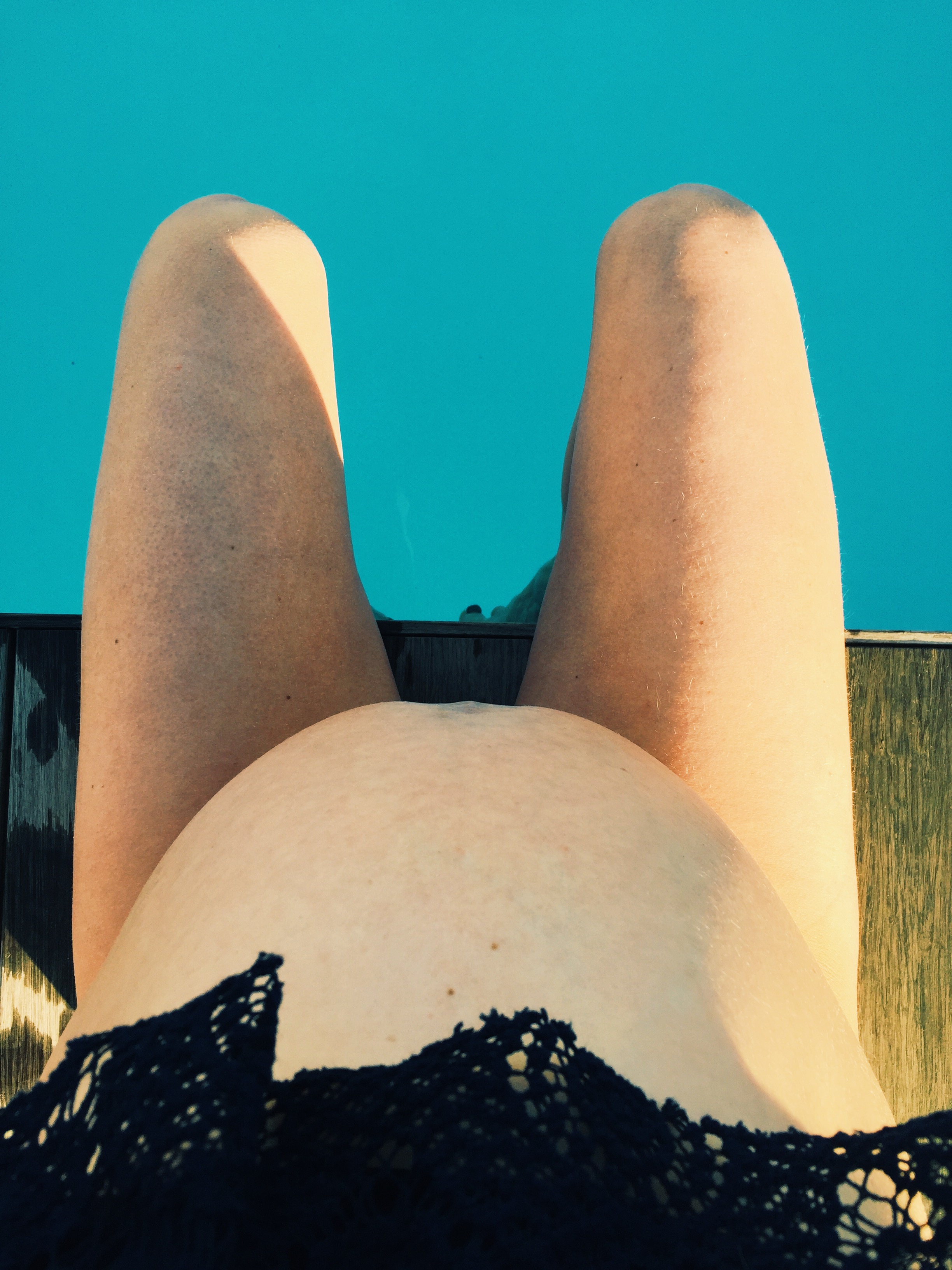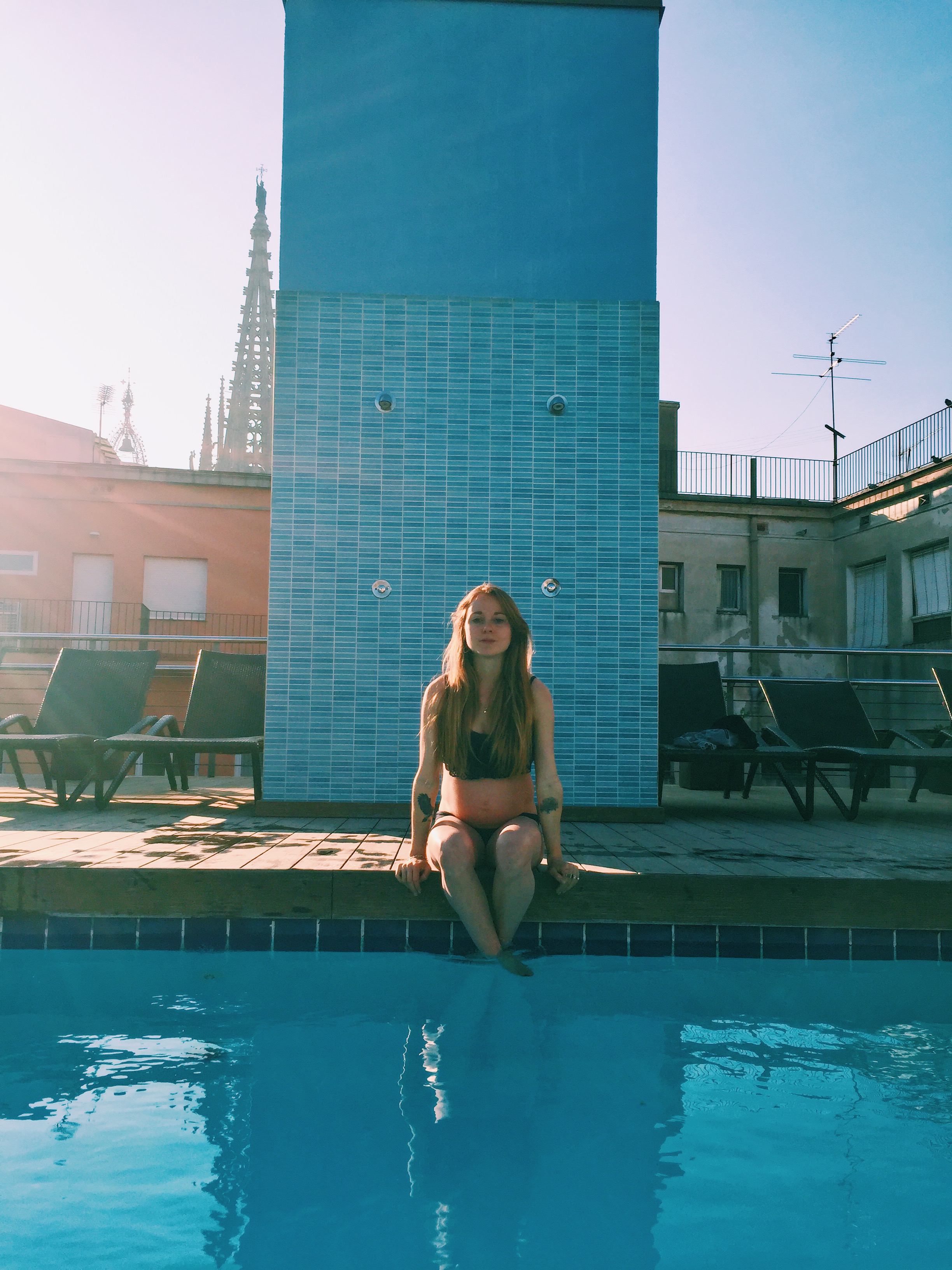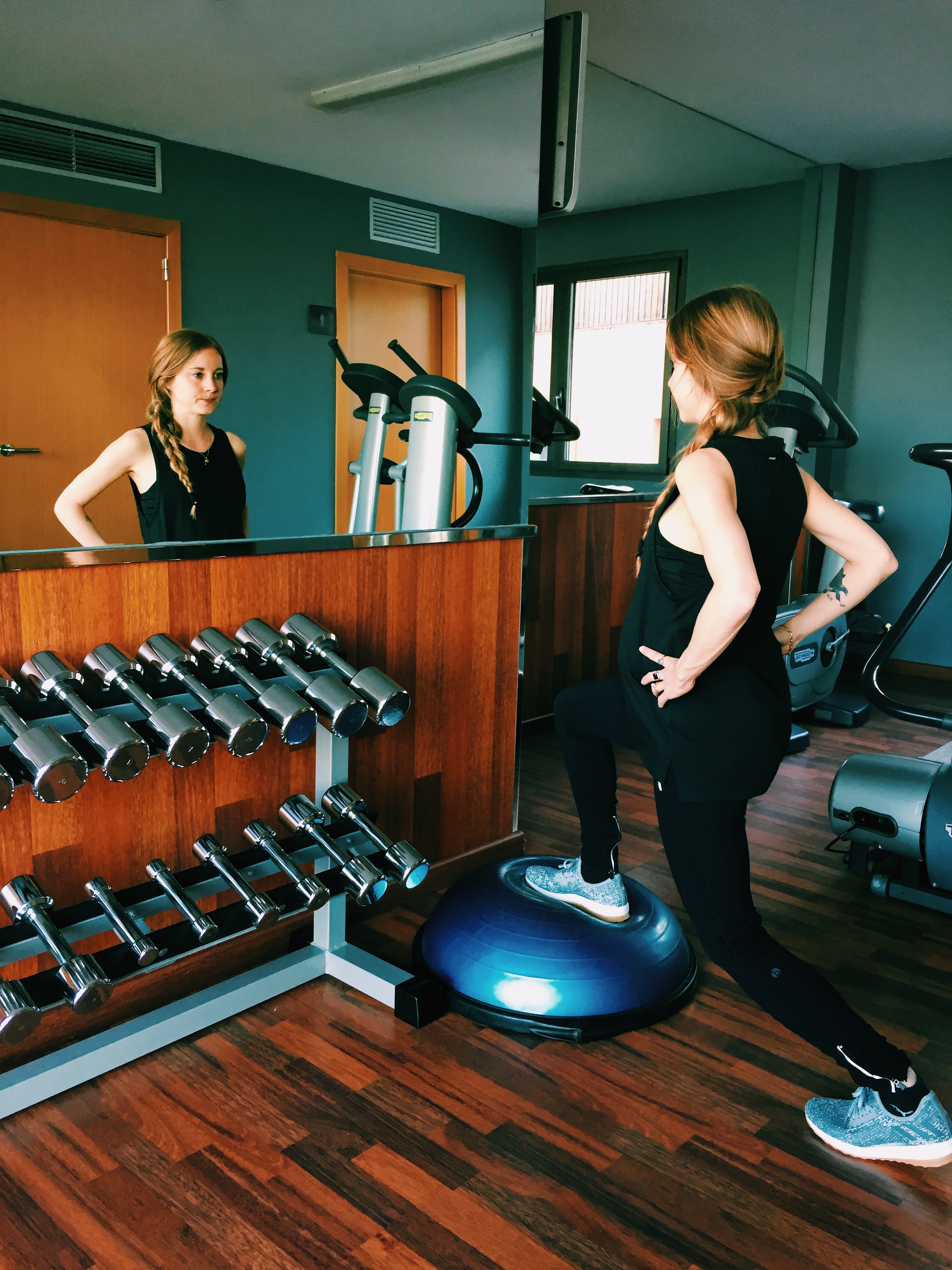 Before we headed to check out the hotels breakfast offer I went for a short gym session and my husband for a quick swim..

The breakfast was very lovely arranged when we arrived at the table. a tray full of indulgence. To me the freshly squeezed orange juice was just perfect and the delicious croissants reminded me of my childhood. My husband ate the rest - (almost) - since he's the perfection of a sweet tooth. As well as the tray you get to choose many other breakfast plates from the menu (everything's included, when booking a room with breakfast). Ah and not to forget: there's a buffet at the back of the room, where you get to serve yourselves with more things like: cereals, yogurt, fresh fruit, nuts and more cake..
how good can life actually be? I loved our baby moon so so much!