The Artisan
birthdays are for great food.
and so, finally we made it to The Artisan, I've been wanting to eat there since returning to Zurich in January. And it did not let us down at all. Au contraire it was so mouthwatering and delicious that I could probably eat there every day, but... (dear money $$!)

the location ist astounding. it reminded me a little of a place abroad. especially the hanging plants made it to a very unique place. and not to forget: the excellent and very friendly customer service.

David got the dry aged beef burger with fries. and I had the quinoa-lentil burger with corn, a very delicious avocado mayo, crispy roasted onions and bbq sauce (?) - I just realised that the bbq sauce might have been missing?! hmmm.. never mind. I got my burger with a whole grain bun and a salad (no - not only greens, it was a mixed (!) salad with cucumbers, tomatoes and greens. excellent! the burger was vegan by the way. and it was beyond beyond beyond delicious and very addictive.
Since we were pretty full and to me desserts are not worth chi 14.- we skipped that part. I'd rather go for a starter next time. (not because the desserts did not look right, not at all - they looked delicious, but I'm just not too much of a sweet tooth). And we wanted to make it to the movies in time ;)

The Artisan was a very great experience and I'll surely come back. I loved it to bits.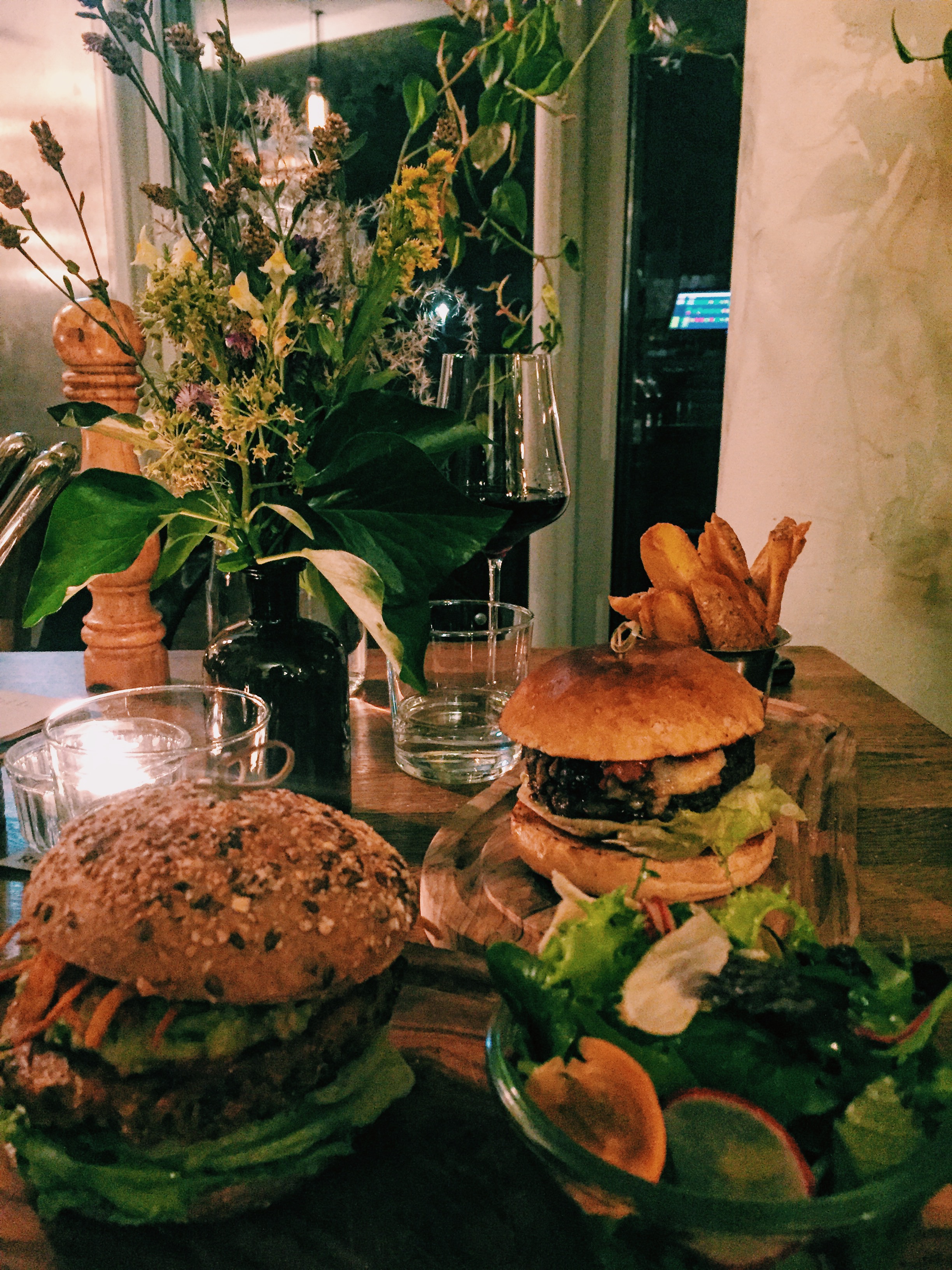 The Artisan
Kitchen & Urban Garden
Nordbrücke 4
8037 Zürich-Wipkingen