10/14 - NYC from am to pm.
I had the best birthday ever! From quite early in the morning till late at night. THANK YOU TO MY AMAZING HUSBAND, DEAREST FRIENDS NICO & SILJA & JONBOY.. FRIENDS ARE IRREPLACEABLE. I LOVE YOU SO MUCH.
I love parks, so I started my day with a run to Fort Greene Park in Brooklyn, right around the corner from where our airbnb is located.
I fasted coffee for the past more than six weeks. So it had to be good coffee for breaking the fast.
"Coffee is about pleasure. It's that moment when your hand is warmed by the mug, you bring it to your nose, inhale deeply and then take a sip". Cheers! I got an almond milk cappuccino. Yes. Where? At Stumptown in Greenwich Village. Fabulous place, great coffee!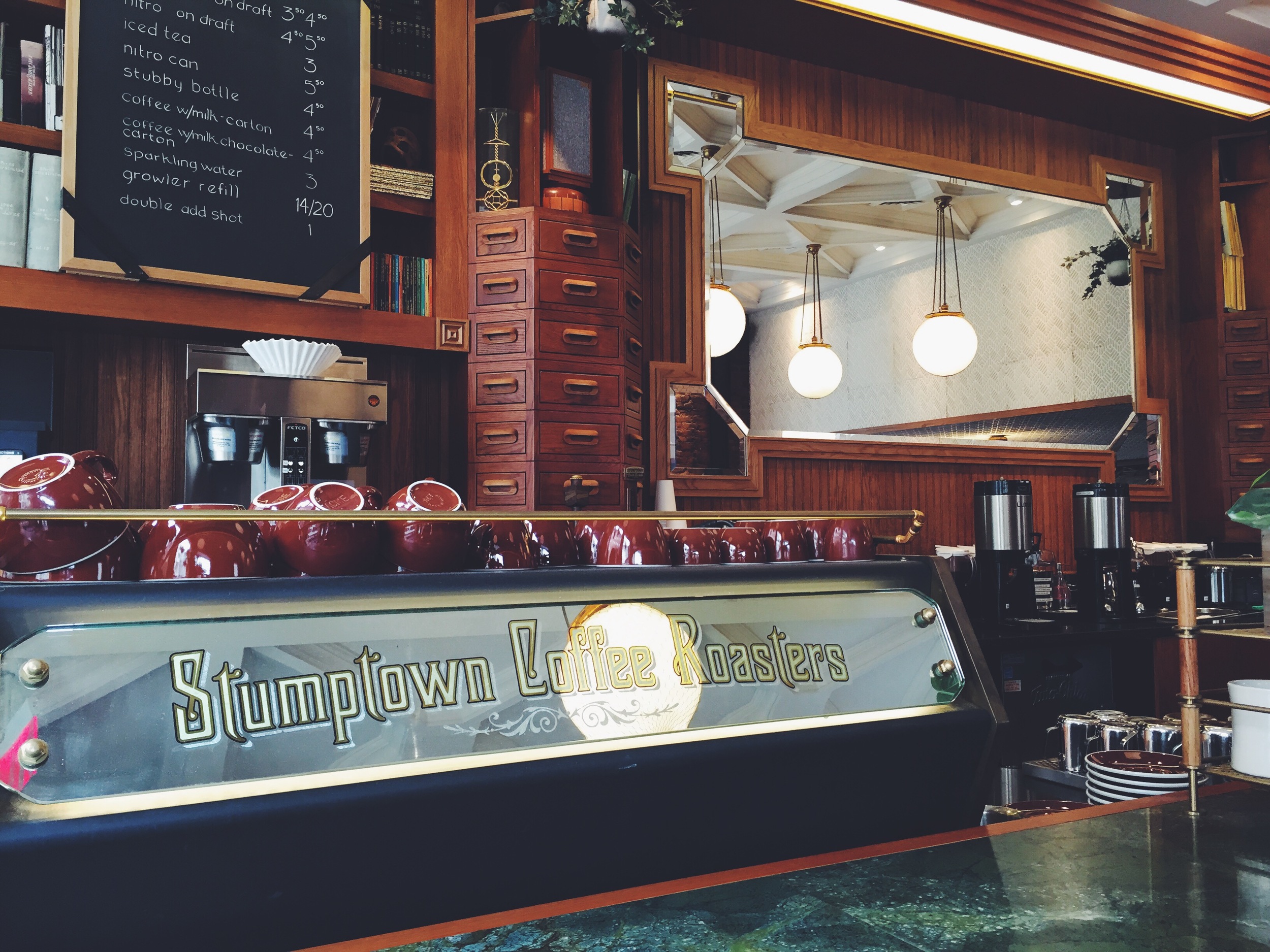 Highlight after highlight. The coffee one was followed by a stroll through Greenwich Village towards our lunch place. Where we met our friends. We went to a lovely Japanese place in the East Village called Souen - it's organic and almost vegan (beside the fish choices). The owner is originally from Japan and super friendly. I loved it. From there we walked over the High Line and through Chelsea Market.
Later on we went to see our friend Jonboy at his tattoo studio. We were happy to see him again after 10 month. And very very happy that he made himself some time and got us an immediate appointment even though he's actually always completely booked. Johnboy is famous for his precise teeny tiny tattoos.
Thanks Jonboy, we love you man!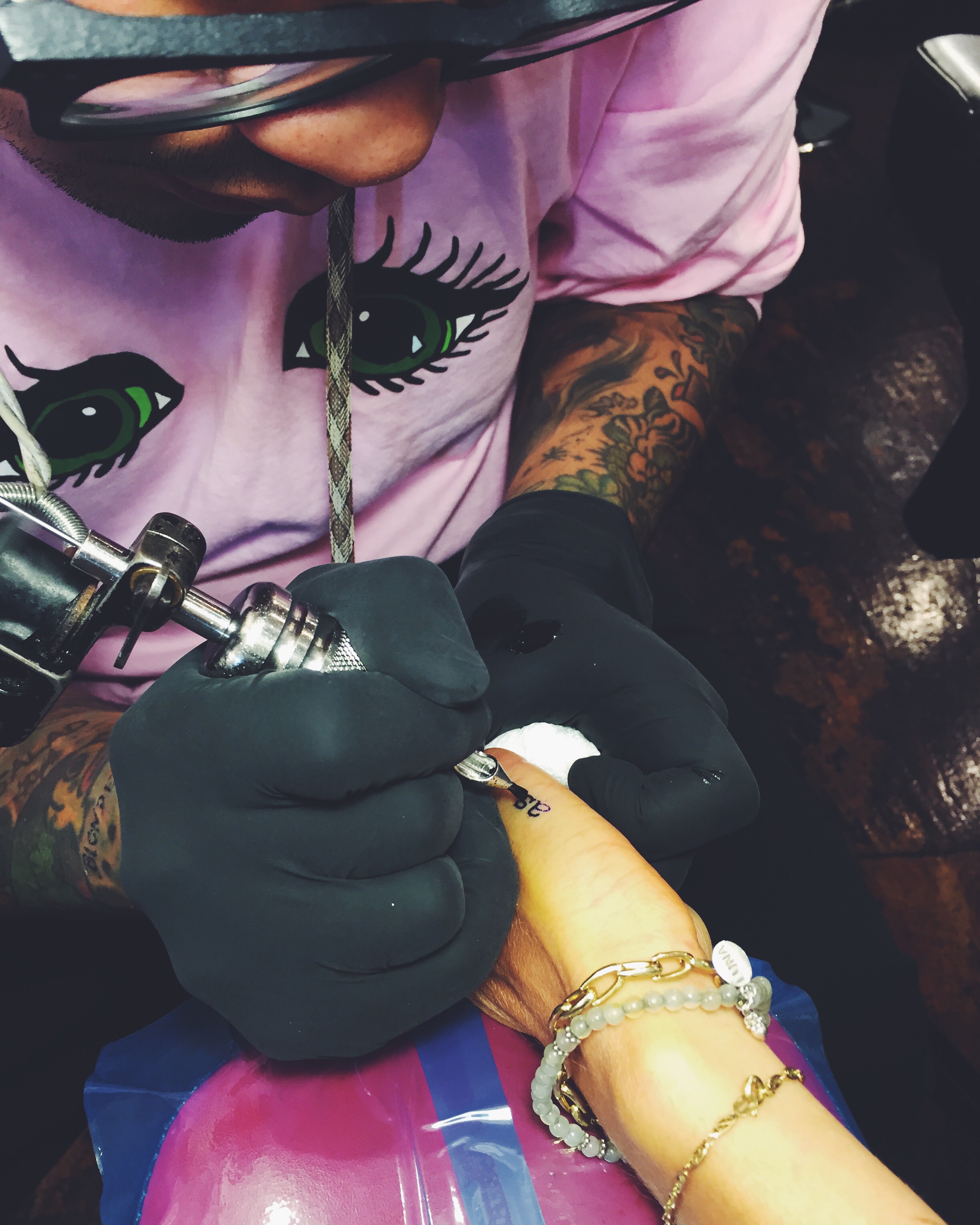 After our tattoo appointment we got to attend the midweek church service of Hillsong.
I left the building with a thankful heart.
From there we went back to Jonboys studio and waited till he got off work at around 11:30pm. We got picket up by my favourite car a Chevrolet Suburban and joined him to a professional Karaoke night at the Paramount Hotel and Mercedes Jones from Glee sang me a birthday song.. ;0)
2:30am, walking over the almost empty Times Square, standing still, amazed by all the lights. A little later on, while waiting for our subway to Brooklyn, a very much talented man sang one of my favourite songs "Halleluja", he finished exactly when the train arrived...
THE END.
wearing:
Maruice Lacroix watch, Kate Spade backpack (found at the Citadel Outlets), dRA Los Angeles dress, CITIZENS of HUMANITY denim shirt, black jacket ZARA, adidas Samoa white