Venice Beach, L.A. - CA
Venice we love you!
there are so many outstanding places to discover. just step a few blocks away from the famous Venice Beach promenade and you'll be in the "local" area!
Groundwork (breakfast / coffee spot)
awesome coffee (and super yummie iced mocha) and they serve one of best homemade granolas we've ever had (super fresh and topped with berries)
reasonable prices! they have a few other stores in Venice - one is right next to the Venice boardwalk (http://www.groundworkcoffee.com/pages/venice-on-the-boardwalk)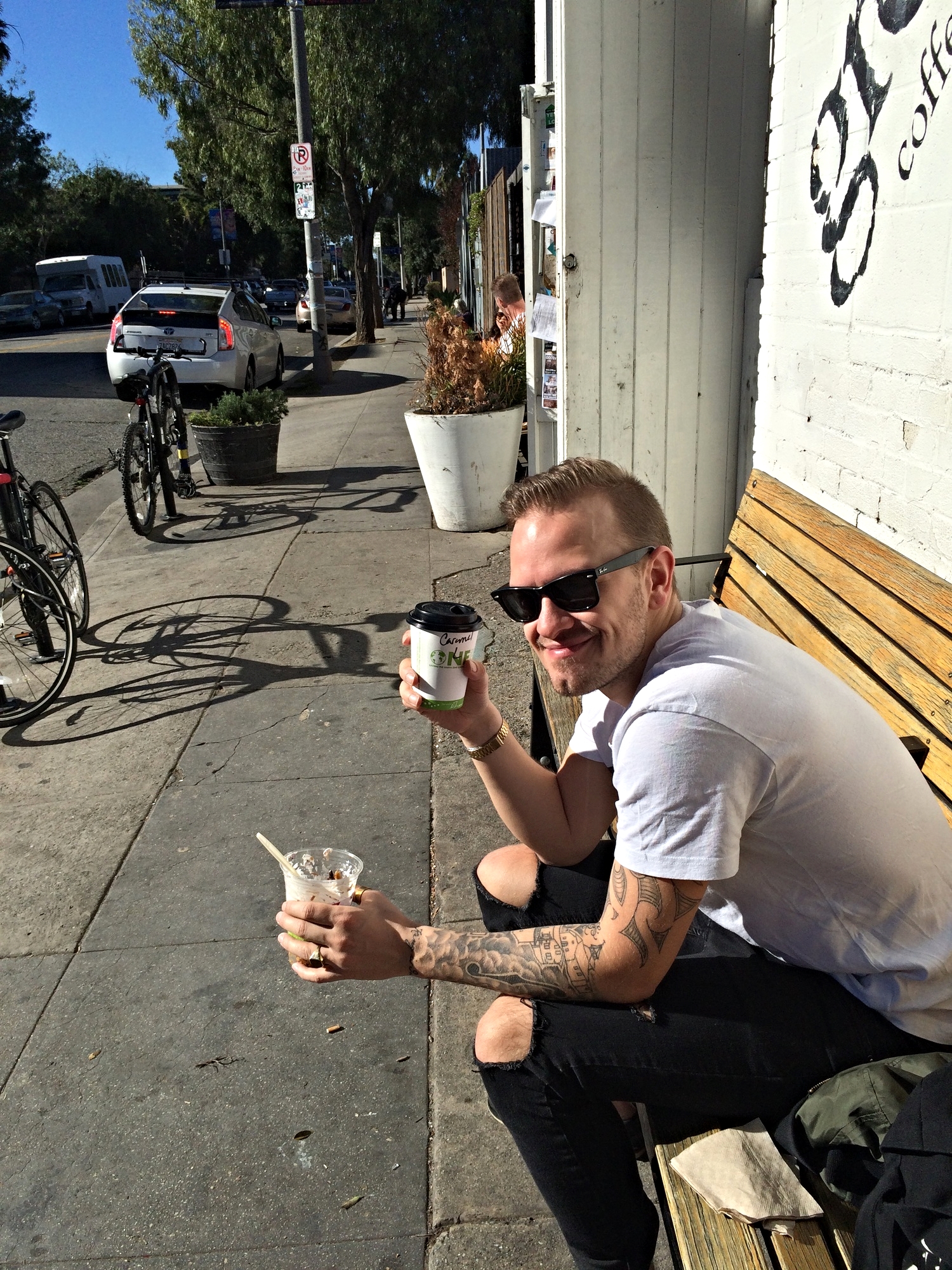 Abbot's Habit (breakfast / coffee and snack spot)
I very much like the freshly squeezed juice and coffee at Abbot's Habit. The granola was delicious too. it's one of these places we're always returning while spending some time on Abbot Kinney. Staff is friendly and they do have reasonable prices (compared to the other spots right on Abbot Kinney). Take a chair from the inside and have a seat on the outside!
Oscar's Cerveteca (Mexican food, burgers, salads...)
we went to Oscar's because it was full of people and happy hour was still on. we ordere a "backyard burger" and the "Rode salad", each dish was $10, super fresh and super yummie! and the pickled jalapeños (on every table) were just delicious!

Areal Restaurant, Santa Monica
It's already been a year since we ate at Areal Restaurant. I'm sorry but I can't remember what I ordered ;) I just know that my husband had the happy hour pizza (it was more snack than dinner size) and we ordered a beef tartar to share. it was a little bit pricy (even tough it was happy hour), but the location was just wonderful for a date night. so yes: I'd go there again (but more for a snack and a glass of wine for than dinner).